"Ju Jabbers" is an original feature in which I have random discussions about books, life, movies, and a myriad of other things. It's an open door to what I hope will be a fun and somewhat thought-provoking little corner of the internet.
This is going to be a really sad, really
SPOILER
-filled post
(Spoilers from these series: Harry Potter, The Maze Runner, The Hunger Games and Throne of Glass)
but it's also very important to me. I'm going to be listing
5 fictional characters who died
and who I still miss. And yes, I do miss dead fictional characters. I'm lame and sentimental like that.
Of course that doesn't mean I treat their deaths with the same weight as real deaths but gosh, we're humans and we're allowed to feel emotional about anything we want to feel emotional about, right?
You see, I listen to kpop groups occasionally. One of those groups is
Ladies' Code
,
a 5-member girl group that debuted in March 2013. I was a casual fan of their's but even I heard of the tragic incident that occurred on
September 3, 2014
where the group was involved in a car accident due to rainy conditions. Their adorkable lead rapper
EunB
was reported dead on arrival and their talented lead dancer
RiSe
passed away 4 days later from serious injuries. Today marks
1 year
since the accident happened.
Now
,
you might probably be wondering "Ju, that sounds sad but people die from car accidents all the time and it's not like you knew them personally" but that's just it
:
people
DO
die from car accidents all the time and it's tragic
every
single time. I want this post to be a tribute for
all
those people
AND
for
EunB & RiSe
whose music once made me smile. They're absolute angels who worked so hard and wanted nothing but to make people smile so let me remember them in my own way
:
5. Fred Weasley from Harry Potter
- Yes, Sirius Black's death was heart-wrenching and so was Dumbledore's and so was Dobby's and Lupin's and Tonk's and
oh my god
, J. K. Rowling is such a
murderer
! But the death that made me actually cry with tears streaming down my face was Fred's. I think it's because we've been seeing little bits of him
throughout
the series and we always thought he'd forever be a troublemaker hand-in-hand with George. But
lol nope
! Instead he suddenly dies and George has to live on without the sibling that he spent half his life with
[INSERT ANGUISHED INTERNAL SCREAMING]
. I still remember all his ingenious pranks whenever I'm stirring up mischief.
4. Cinna from The Hunger Games
- Again, yeah, I know
Rue's
death was sad and
Prim's
death was unnecessary and
Finnick's
death
totally
never happened but
Cinna's
affected me the most. He was always the most
chill
person in the entire series, the only one who seemed trustworthy. He was
Katniss' father figure
despite his origins
and you know it wasn't Haymitch
. But then, he went down so
suddenly
and I just cried so much that my page wrinkled up and some of the letters have washed away. It was
that
upsetting but I also felt so proud when his silent rebellion was revealed. Honestly, I still remember Cinna every time I see fancy dresses with mind-blowing designs.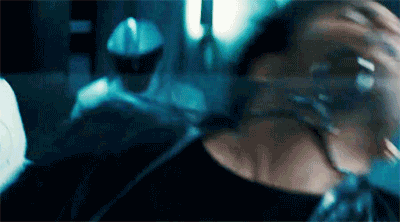 3. Newt from The Maze Runner
- GAHHHHH, NOPE. I AM NOT DISCUSSING THIS. It tore me apart and it was necessary for...
what
? What exactly? Then again, a lot of deaths aren't necessary so what am I saying here. But
still
, Newt was a calm older brother and the only one to keep the boys truly in line. He was my favorite character from the series and even though he was as chill as the driven snow, his sassy one-liners were
fiiiire
.
2. Sam Cortland from Throne of Glass
- WHAT THE HELL, HE'S NOT EVEN IN THE SERIES AND I MISS HIM. He's the most sincere and caring character that Celaena has probably ever encountered and he died
such a brutal death
I'm just so?? So??????
*sigh of an ancient being weathered by great dismay*
Always try to be a precious cinnamon roll like Sam Cortland.
1. Nehemia Ytger from Throne of Glass
- Wow, Sarah J. Maas is on a roll.
Nehemia,
oh my lord
, the injustice that this beautiful character gets. Everything she's ever done is fight for her country and for her people and yes, that meant she had to hide things for her plans to work but I never expected people to hate her so much for this
:|
I'm always seeing "protect Chaol Westfall" or "Dorian Havilliard defense squad" but whatever happened to appreciating Nehemia Ytger?? Yeah, I'm bitter but not about her death since it was all part of her plan. Anyways,
go Nehemia, my favorite scheming queen with a golden heart!
Surprisingly, there aren't a lot of fictional character deaths from books that left such lasting impacts on me, which is weird because isn't it the latest trend to kill off characters in books now? Maybe the deaths just weren't written as emotionally as these were? Or maybe some deaths were so painful, I wiped them from my memory...? I don't know but whisper some characters that you miss in the
comments
below if you want (just say SPOILER + name of the series first as a warning!).
Finally
,
I just want to remind you all to always
drive safe and wear your freaking seat belts.
I miss EunB and RiSe with all my heart.
Rest in peace, angels.