"Top Ten Tuesday" is a weekly meme hosted by The Broke and the Bookish.
This summer I want to dig into some diverse reads and that includes mental/physical illnesses, LGBTQIA representation and POC cultures. Luckily, 2015 doesn't have a shortage of these books and there are even some from previous years that I've been meaning to read for ages~
1. Sugar by Deirdre Riordan Hall
- I just got this from NetGalley yesterday and I've started it and it's horrifying yet emotional with it its brutal truth. Sugar's experiences dealing with obesity are not sugar-coated (excuse my lame pun) and the bullying she has to go through is raw and heartbreaking but there may be some joy or a turn of events with the arrival of Even, who sounds like the cutest marshmallow.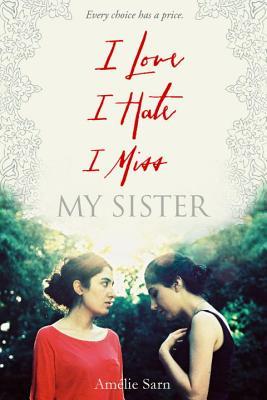 2. I Love I Hate I Miss My Sister by Amélie Sarn
- 2 Muslim sisters, one growing more secular and the other becoming more religious. As a Muslim myself, I really want to read about books where Muslims are represented but it's so freaking hard to find books where the Muslim teens don't just whine about their parents like 2-year-olds or obsess over their white boy crushes who don't even notice them. Surprise, surprise, but we're not all frivolous like that. This book has an authentic tragic feel and looks at real issues like how some Muslim women are mistreated for wearing a hijab and vice versa, how some Muslim women are mistreated for wearing typically Western clothing. It's pretty short but I hope it'll be beautiful.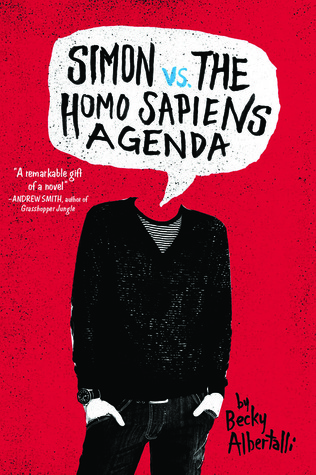 3. Simon vs. the Homo Sapiens Agenda by Becky Albertalli
- This is the
Book Dragons
' book of the month so I've already started it. I'm loving the chill writing style and the quirky characters. There are a lot of things Simon feels that I can relate to and I'm interested to see whether or not he'll ever come out as gay or just let it slide to protect his online friend from being revealed.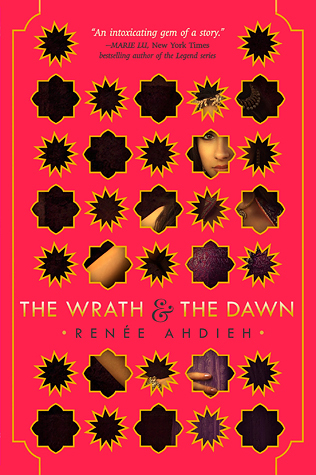 4. The Wrath and the Dawn by Renee Ahdieh
- How have I not read this yet? Intelligent POC protagonist, who has POC girlfriends and deceives (and might even fall for) a POC prince? Ughughuhg I need to get my head back in the game.
5. The Summer of Chasing Mermaids by Sarah Ockler
- Caribbean protagonist and female masturbation
discussions
,
people
,
you do not see that every day and I just think this book is already awesome for mentioning those. But I also want to read about this mermaid world and the interracial romance, plus that cover model looks like Zendaya (whose beauty transcends time and space) *_*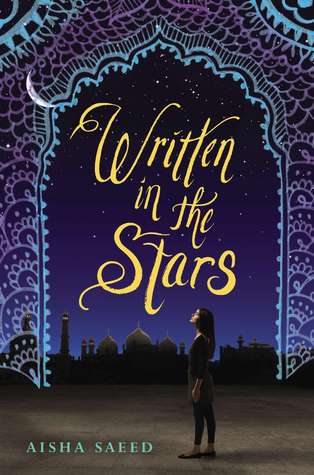 6. Written in the Stars by Aisha Saeed
- Yeah, I haven't read this yet either. I officially suck. But I still need to read this no matter what because arranged marriage isn't some obscure thing I've heard happens in some far off corner of the world. It's a part of my reality since some of my cousins have been married off straight after high school because they couldn't afford to further their education. Of course, all of that is consensual but for many other girls and Naila in this book, that's not the case. Things can get suffocating and disastrous when social pressures close off all of your freedom and I hear this book explores that in a heartbreaking way.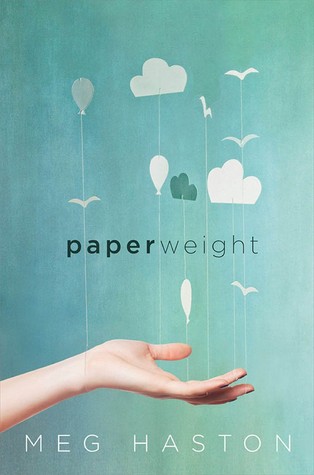 7. Paperweight by Meg Haston
- An upcoming release that deals with Stevie who's trapped in an eating-disorder treatment center and is planning suicide despite being caught up in a tight daily schedule surrounded by nurses. It also deals with loss and trauma and there was not a hint of a love interest mentioned in the blurb, which is always refreshing.
8. This Side of Home by Renée Watson
- This book has gotten really little hype despite being released in February 2015 and that's kind of sad since the few reviews it does have are mostly positive. It explores the lives of twin sisters as they navigate their life through a predominantly African-American neighborhood that is suddenly being filled with new buildings and new people. From what I know, it explores themes like
white privilege
and the pros and cons of
gentrification
, all important and relevant ideas I haven't seen before in YA.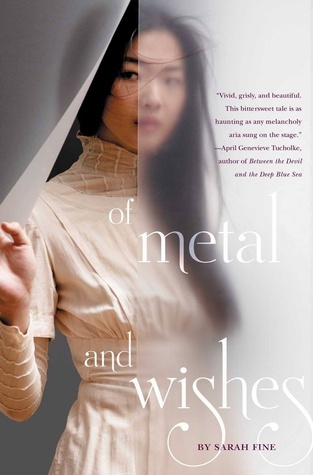 9. Of Metal and Wishes by Sarah Fine
- A steampunk-dystopian-fantasy hybrid inspired by The Phantom of the Opera and involving an Asian-like race called the Itanyai and the Middle-Eastern Noors. Of course, there's also a forbidden love romance between 2 people from each race. It looks so wild and unique and actiony, I just have to read this. I also adore genre hybrids. But I warn you, a lot of reviewers were disturbed by the amount of times rape was brought into the story, so let's see how that works out eurgh.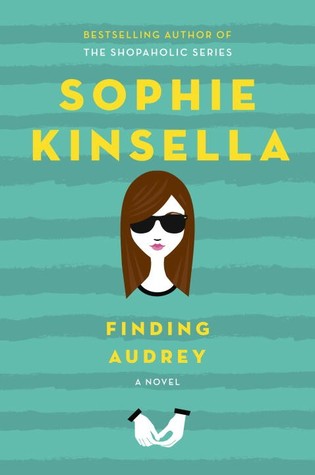 10. Finding Audrey by Sophie Kinsella
- Audrey's daily life is afflicted with anxiety disorder and this story shows her going on a journey to "move on" from her panic attacks and the mysterious incident that caused it all. Almost all the reviews for this have been so positive, I can't wait to read this plus Linus sounds like another cute contemporary nerd.
Know any other diverse books that I could add to my Summer TBR? And what's on your TBR this summer? Share all the lists!